Enhance Your Living Space
One of the many benefits of owning a van is the ability to have all your necessary items in one place, neatly organized and ready when adventure calls. Whether you have a partial build that needs to be completed or additional interior features to enhance your living space, we have you covered. From galleys to cabinets to pop tops and storage solutions, we've got everything you're looking for. For a complete list of interior installations offered, please see the list below. 

Seating
Increase the number of passengers you can bring on your trip or simply upgrade your factory seats with captains chairs and seats and swivels.
Featured partner is Scheel Mann.
Cabinetry
Aluminum upper and lower cabinetry offers permanent storage solutions for your interior. This allows for expansion on an already built rig or for a DIY customer to have a premium cabinet solution for their adventure rig project.
See options here >
Featured partner is TOURIG / CTech collaboration.

Modular Galley
Aluminum modular galley is a fully modular, removable galley that includes a fresh water tank, pump, sink, gray water tank, Dometic refrigerator and storage for cookware and a camp stove of choice. See options here >
Featured partner is TOURIG / CTech collaboration.

Flooring
Install a modular floor system that will allow for various interior arrangements and a more durable surface to weather all kinds of trips.
Featured partner is Smartfloor.

Flares, Vents & Pop Tops
FlareSpace
Roof vents
Pop tops

Window Installations
Take in the scenery…added windows allow for uninhibited views and more natural light. 

Window Covers and Screens
Window covers provide greater thermal protection against heat and cold while providing privacy to the interior of the van. Door and window screens allow for your van windows and doors to remain open while not allowing those little pesky insects to invade your space.
Featured partner is TOURIG X KnightVision.
Featured Partners
Here are some of the vendors that we work with to bring you the best interior van furnishings and accessories.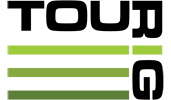 Check Out Our Other Services
We offer all the service and installation work that you could ever need for your van. Check out the list below for some of our most common exterior van installations, performance upgrades, tech upgrades, electrical and systems installations, and routine maintenance.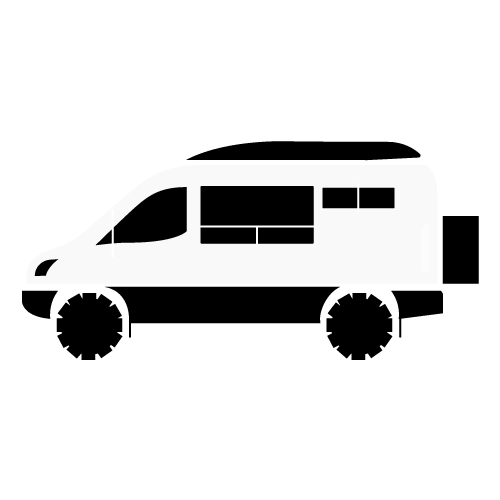 Exterior Van Upgrades
Maximize your carrying capacity and enhange the look and functionality of your rig with storage carriers, bumpers, roof racks, ladders and more.
Performance Upgrades
Instill confidence and control when venturing out with upgraded performance suspensions, wheels, tires, and tuning.
Tech Upgrades
From audio enhancements to communcations and connectivity, we've got you covered. 

Service & Maintenance
Whether your van is brand new or pushing 250,000 miles, bring it to TOURIG's Service Department for the regular and preventative van maintenance that it needs. Stay on top of recommended maintenance to keep your rig running newer, longer.

Heating & Cooling
Add auxiliary heating and cooling systems to make your van more comfortable in varying climates and seasons.
Schedule Your Service Work
With Experts You Can Count On