EMBRACE FREEDOM

Van Conversions Built for Adventure, Exploration and Freedom
The TOURIG Signature Vehicle Experience
Watch Ford & Tourig in Action
#VANLIFE BEGINS
Van Conversions Built for Adventure, Exploration and Freedom
The TOURIG Signature Vehicle Experience
SHOP VAN ACCESSORIES
GET STARTED WITH YOUR RIG
XUV
Xtreme Utility Van
Seating for up to 6
Sleeping for up to 5
Complete Vehicles Starting at $89K
XAV
Xtreme Adventure Van
Seating: up to 6
Sleeping: up to 6
Complete Vehicles Starting at $149K
XDV
Xtreme Duty Vehicle

Seating: for up to 5
Sleeping: for up to 5
Complete Vehicles Starting at $399K
The great folks at TOURIG are truly experts at what they do. They walked my wife and I through the build process, made suggestions and answered my many many questions. We picked up our van and are very happy with every aspect…
Hula Lab Waugh / Google Review
To us, the lure of adventure has always motivated us. TOURIG helped us turn that into a rig capable of all the roads we want to wander. Their perspective on performance, practicality and purpose-focused design lead to vans that meet each owner's unique lifestyle goals. And the team brought a hell of a lot of passion and skill to the process!
Scott Coe
We love our TOURIG's clean design: minimalist appearance but maximum performance. The buildout fits our aesthetic with the clean cabinets and quality framing and upholstery. All of the systems are organized with subtle, functional details that make a big difference. We take our TOURIG on short trips and can't wait to spend more time in it when Jeff retires!
Suzzy & Jeff
We use our TOURIG for camping, shredding the slopes, road trips, overlanding, exploring, mountain biking and even for cold weather trips around town when playing Pokemon Go. The team has a positive reputation, and with the quality and craftsmanship it's easy to see why.
Theodore Vargas
I spent several years looking into all options for a van, I can happily say that I know I chose the best in TOURIG. Initially, I thought we'd use the van for mainly camping but that didn't last long. I quickly began to enjoy using the van for all types of adventures! Our TOURIG is a real part of the family.
Kevin Dietrich
GET INSPIRED
See more of our latest builds – inside and out
VAN CONVERSIONS IN COLORADO & BEYOND
Skilled Tradesmen
Pulling from decades of experience in the marine, transportation and construction trades assures a skill level second to none in our category.
Craftsmanship
Exemplary fit and finish are not only words but motivating factors behind the best in class approach to each step in our process.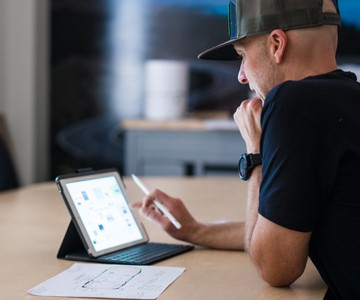 Innovation
A strong understanding that evolutionary change in materials, application and process are vital to bring constant improvement in our products.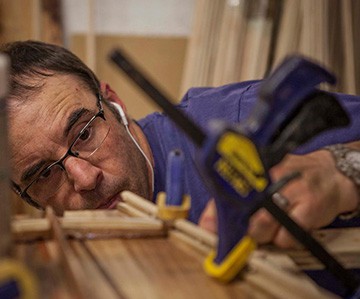 Attention to Detail
All products are not created equal and often times it's the things that you can't see that make all the difference.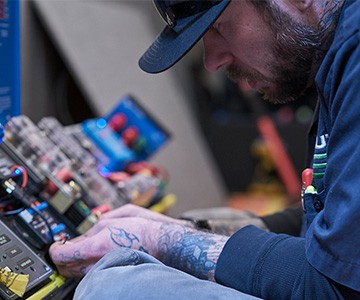 Quality Engineering
Before it can be built it has to be designed. We approach this philosophy in conjunction with our vendor partners to assure functionality and compliance.
READY TO GET YOUR VAN CONVERSION STARTED?
Here's How...