SUSPENSION & PERFORMANCE UPGRADES
Looking to enhance your driving experience and prepare your van for venturing even further off the beaten path, these performance upgrades can help instill extra confidence and control. See the list below for a list of performance upgrades we offer.
Suspension Upgrades
Van suspension upgrades provide greater control, increased vehicle stability, extra ground clearance and a smoother ride.
Featured partners include Agile OffRoad, JRZ Suspension Engineering and Quigley Motor Company.

Performance Tunes
ECU tuning provides significant gains in horsepower and torque maximizing your van's ability to perform with the increased weight that comes with a camper or adventure van build.
Featured partners include RENNtech and KermaTDI.
Wheel and Tire Upgrades
High performance, all-terrain tires provide extra grip in snow, sand, mud and rocky terrain while a stiffer, more protective sidewall provides enhanced puncture resistance and a smooth, quiet ride. Upgraded alloy wheels provide a lighter, stiffer wheel with less rotation mass. (They also look pretty cool, too.)
Featured wheel partners include Black Rhino, Method Racing and Relations Race.
Featured tire partners include Toyo Tire, BFGoodrich, Cooper Tire and Falken Tire.

Air Lockers
Air lockers will enhance the traction of your 4×4 in just about any terrain, whether it's rock, clay, gravel, sand, snow or mud. They give you the ability to take advantage of the traction that is available by supplying drive to all wheels when needed and also by providing the flexibility of remaining open when not.
Featured partner: ARB.
Did you know? TOURIG is one of the only businesses in the country that's certified to install Air Lockers!

Featured Partners
Here are some of the vendors that we work with to bring you the best performance upgrades for your van.







Check Out Our Other Services
We offer all the service and installation work that you could ever need for your van. Check out the list below for some of our most common interior van installations, exterior van upgrades, heating and cooling work, and service and maintenance.

Interior Van Upgrades & Installations
Enhance your van's living space with interior features such as new cabinetry, galleys, seats, swivels, flooring, storage solutions and more.

Heating and Cooling
Add auxiliary heating and cooling systems to make your van more comfortable in varying climates and seasons.

Tech Upgrades
From audio enhancements to communcations and connectivity, we've got you covered.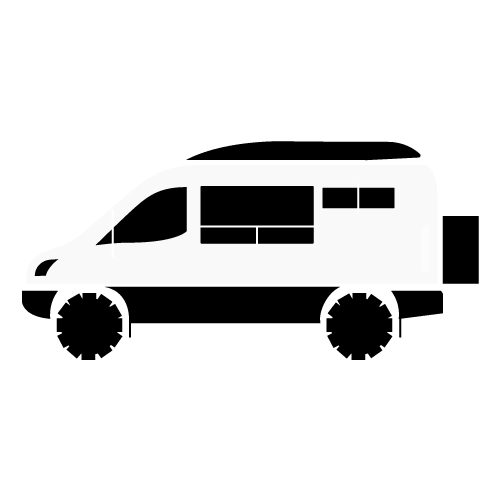 Exterior Van Upgrades
Maximize your carrying capacity and enhange the look and functionality of your rig with storage carriers, bumpers, roof racks, ladders and more.

Service and Maintenance
Whether your van is brand new or pushing 250,000 miles, bring it to TOURIG's Van Service Department for the regular and preventative van maintenance that it needs. Stay on top of recommended maintenance to keep your rig running newer, longer.
Schedule Your Service Work
With Experts You Can Count On