Whether you're a true backroad adventurer or just need a little more space to carry extra gear, we have a full line of exterior van accessories to provide the extra protection and cargo capacity you need. Starting now, we also offer added security services to protect your van. See the list below for our exterior upgrades offered.
Deadbolt Security System
NEW! Enjoy peace of mind that your van is protected from break-ins with a deadbolt security system. This specially crafted deadbolt provides an additional lock on your cab and/or rear door that is extremely difficult to pick, allowing you to rest assured your gear and valuables are safe and secure.
Featured partner is Sussex Installations.

Roof Racks
Roof racks to handle all that extra gear that won't fit inside your rig.
Featured partners include TOURIG, Backwoods Adventure Mods and Aluminess.

Ladders
Side and rear door ladders for access to roof racks, solar panels and anything else stowed on top of your van.
Featured partners include TOURIG, Backwoods Adventure Mods, Aluminess and Owl Vans.
Protective Bumpers
Protective bumpers provide extra confidence against that wild animal that hops into your path unexpectedly or that crazed driver in a busy, metropolitan rush hour.
Featured partners include Backwoods Adventure Mods, Aluminess, CAtuned and Agile Off Road.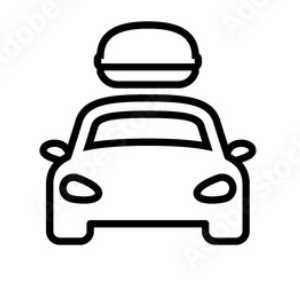 Rear Tire and Cargo Carriers
Tire and cargo carries provide extra storage space…or an extra cool-guy or gal factor.
Featured partners include Agile Off Road and Owl Vans.
Exterior Performance Lighting
Exterior high performance lighting provides extra confidence in snowy, foggy, rainy or dusty conditions. They also give the driver greater visibility after dark in case that distant location is farther than you thought.
Featured partners include Baja Designs, Pathfinder, Rigid Industries and ARB.
Window Tints
Ceramic window tints provide thermal protection against the harsh, hot sun – helpling to keep interior temperatures cool and giving UV protection to the driver and passengers.
Featured partners include 3M and Avery Dennison.

Vinyl Wraps
Vinyl body wraps and paint protection film (PPF) boost paint protection against harsh environmental elements and create a unique, individulaized look for your rig.
Featured partners include 3M and Avery Dennison.
Underbody Protection
Help fend off those large rocks that sometimes find their way into your path.
Featured partners include Agile Off Road and Van Compass.
Awnings
Side awnings provide protection from sun, rain. and wind.
Featured partners include Fiamma, Thule and DragonFly Tarps.
Featured Partners
Here are some of the vendors that we work with to bring you the best exterior van accessories.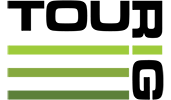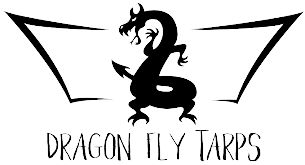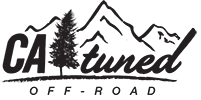 Check Out Our Other Services
We offer all the service and installation work that you could ever need for your van. Check out the list below for some of our most common interior van installations, service and maintenance work, performance upgrades, tech upgrades and heating and cooling services.
Performance Upgrades
Instill confidence and control when venturing out with upgraded performance suspensions, wheels, tires, and tuning.

Tech Upgrades
From audio enhancements to communcations and connectivity, we've got you covered. 
Heating & Cooling
Add auxiliary heating and cooling systems to make your van more comfortable in varying climates and seasons.

Service & Maintenance
Whether your van is brand new or pushing 250,000 miles, bring it to TOURIG's Service Department for the regular and preventative van maintenance that it needs. Stay on top of recommended maintenance to keep your rig running newer, longer.
Interior Van Upgrades & Installations
Enhance your van's living space with interior features such as new cabinetry, galleys, seats, swivels, flooring, storage solutions and more.
Schedule Your Service Work
With Experts You Can Count On