Inhabit Floor Mats For Revel Vans
FLOOR MATS FOR REVEL VANS

Inhabit Van Floor Mat Options
Inhabit Floor mats make all the difference in your camper van - both aesthetically and functionally. Inhabit makes floor mats custom fit for several Revel van models. Purchase a complete set of front cab, living, and garage mats for your van. The front mats come in one standard size and can be purchased here. We currently stock this complete set in the color Flint. The Deep Grey color is available on order here.
Inhabit Van Floor Mat Description
Inhabit Floor Mats are made from a Chilewich woven vinyl textile that's an extremely durable, marine grade mat guaranteed to perform with anything that's thrown its way - sand, water, mud, dirt, snow, dogs, kids, you name it. Speaking of sand and dirt, the surface is woven tight enough to prevent the finest grain sand and dirt from getting through the mat - making it easy to sweep off anything that makes its way onto the floor of your van. It's water and weather repellent, UV resistant, as well as mildew and mold resistant. Choose from an array of rich, woven textures and multi-tonal colors that compliment your van's interior or add a splash of color.
EASY INSTALL- Installs in little time with included hardware and instructions. See below for instructions.
To Install: Simply place each section is its designated floor space of your van and snap the sections together to create one continuous mat.
Need Mats for a Different Kind of Van?
Click Here to find floor mats for a TOURIG Van
Click Here to find floor mats for a Storyteller Van

  QUALITY ENGINEERED FABRIC
Marine grade fabric

that's engineered to perform in the toughest conditions

Mildew and mold resistant

Water and weather repellent

UV resistant surface

doesn't fade over time

Extreme durability

Made from the world's best woven vinyl, Chilewich's handcrafted woven vinyl textiles (as seen in The New York Times, The Washington Post, Forbes, Architectural Digest, ELLE Décor, Dwell, Martha Stewart Living, O the Oprah Magazine, House Beautiful, and NPR's How I Built This).


SUPERIOR PERFORMANCE FLOOR MATS FOR VANS
Woven textiles bonded with a flexible, commercial-grade latex backing that's  anti-slip and cushioned for added comfort
Thermal insulation
Sound absorption properties
Easy ways to spot and deep clean

Easy to pick up and shake out
Sweep
Wipe down with a wet towel
Pressure wash top surface for a thorough clean
*To note: Make sure mat dries completely before putting it back on your van floor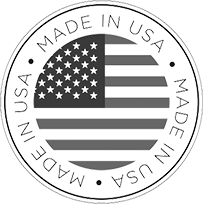 MADE IN THE USA
Quality manufactured

mats made by US workers with the optimal textiles

Supporting local businesses, manufacturing and the US economy
Additional information
| | |
| --- | --- |
| Van Year | 2020, 2021-present |
| Color | Deep Gray, Flint |