A definitive list of some of our favorite spots to climb and car camp in the United States
Of all the climbing areas we've been to throughout the country, these are some of our favorites in terms of not just the quality of climbing but the quality of camping, too. If you're looking for your next climbing trip and want classic routes with access to some quiet car camping spots with beautiful views and flat places to park, look no further. Here's our top picks. 
JOSHUA TREE
This national park contains spectacularly sculpted formations of a type of rock known as monzogranite and is a mecca for rock climbers around the world. Entry to the park is $30 a day or you can pick up a yearly pass to all USA parks for $55. Campsites are available within the park where you can find spaces right next to climbs or there is free BLM lands just outside the park.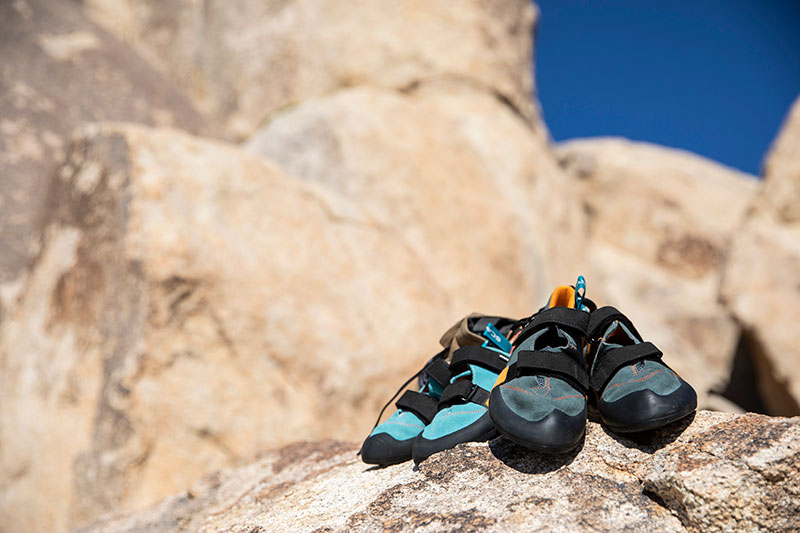 Beautiful monzogranite rock, typical of J Tree National Park
LOVERS LEAP
Located in Lake Tahoe, this area is a very tall chunk of mostly vertical granite, containing hundreds of cracks crisscrossed with thousands of horizontal dikes. These dikes are key to reducing what would otherwise be very steep and difficult traditional routes, into routes with good rests and abundant holds, resulting in an area with relatively moderate grades. There is a campground at the base of the climbs however it is more suited to tent camping, for vans we recommend exploring the forest roads nearby to find a nice flat spot.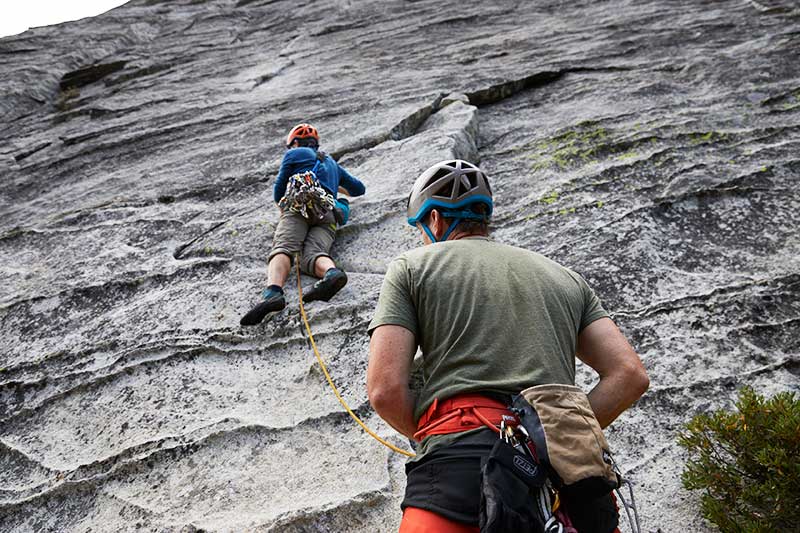 Classic granite multi-pitch climbing in Lovers Leap, Lake Tahoe, CA
THE TETONS
Grand Teton National Park offers climbers an array of climbing types, positions, settings and conditions. There's everything from two-pitch sunny cragging to mixed alpine endurance testpieces. Like Joshua Tree, the park has an entry fee and paid campsites can be found inside. If you'd prefer to camp outside the park, you can drive just 30 minutes down a forest road to free campsites that are both well maintained and have a great view of the Tetons.
Taking in the view of The Grand Tetons, WY on the drive in.
SAWTOOTH CANYON
Sawtooth Canyon campground is located 20 miles south of Barstow, CA. Also known as "New Jack City," it has 13 campsites that you can stay at for free for up to 14 days! The area is listed as 'primitive camping' but with each site having it's own shade Ramada, picnic table, fire pit and a grill it looks more like glamping to us!
TOURIG tip: head up to the group campsite where the bbq has its own spit roast set up and enjoy routes right out your door!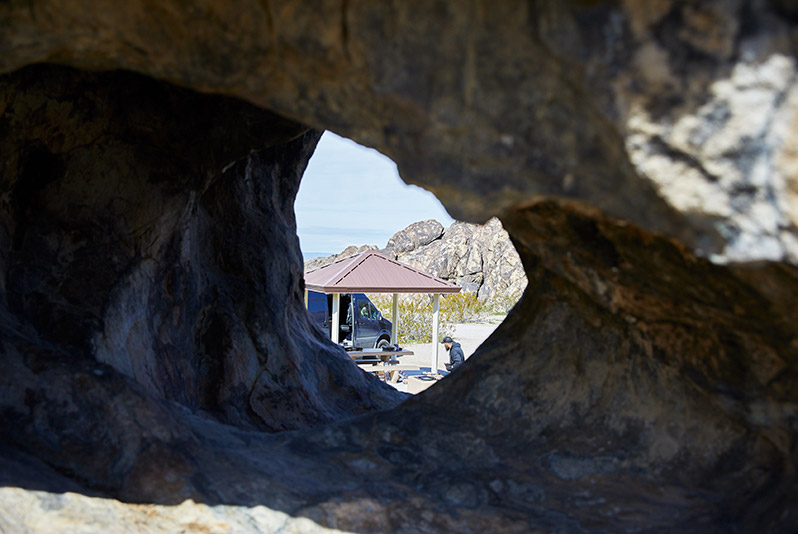 Camping at Sawtooth Canyon National Park, CA
CITY OF ROCKS
City of Rocks
Located in Idaho, the City of Rocks granite is internationally renowned among climbers. There are over 600 routes here, both traditional and sport. Park entry is free and you can grab a camp site for just $13.
ELDORADO CANYON
While technically not a camp and climb as you can't camp at Eldorado, we're slipping this one in as its in our own backyard and the climbing is pretty classic! It consists of steep, beautiful conglomerate sandstone walls of up to 700 feet high, in brilliant shades of gold and red that give you the real Colorado feel. Daily fees are just $9, make the most of it and stay the whole day with a lunchtime nap.