Camper Van Cabinets – Soft and Collapsible – DIY Friendly
Camper Van Cabinets - Soft and Collapsible - DIY Friendly!
Our camper van cabinets are great options for van builders and DIY'ers alike! They're good looking, lightweight and collapsible overhead storage solutions that are out of the way but not out of reach. These camper van cabinets are made from our extremely durable, solution-dyed polyester and have interior plastic side panels and a bottom panel insert that provide structure. It features two full length front zippers for easy access to storage contents, and strong earth magnets built into the panel keep the front closed even when it isn't zipped. Simply fold down the interior side panels and fold the side walls up to stow it flat against the wall when not in use. This is the perfect lightweight and functional upper cabinet for camper vans. These cabinets are great for storing gear, clothes, non-perishable foods, books, or anything else you need to organize! See below for more information on each of our two models, the Sprinter Van Cabinet and Universal Fit Van Cabinet.
TO INSTALL: Easily mount the cabinet to any wall of your van with six self-tapping screws (included) that fit in the three upper and three lower screw holes that are located on the wall-facing side of the cabinet (no L track needed!).
Sprinter Van Cabinet
The Sprinter Collapsible Soft Cabinet is made specifically to fit in the top of your Sprinter van. It has a curved back that's designed to perfectly fit where the ceiling meets the upper wall of a Sprinter van.
Universal Fit Van Cabinet
The Universal Collapsible Soft Cabinet is made to fit almost any camper van. It has a flat back that is designed to be mounted to any flat wall - making it perfect for a flat wall in any camper van!
See Why The Adventure Portal Loves These Camper Van Cabinets >


EASY TO INSTALL – DIY FRIENDLY!
Installs easily in just minutes

Simply mount to wall

with 6 screws



COLLAPSIBLE CABINET DESIGN
Easily free up headspace in your van by folding cabinet against the wall when not in use
Stays collapsed against the wall with a snap closure
Easy to use and just as easy to stowe

  QUALITY ENGINEERED FABRIC
Solution dyed polyester

doesn't fade over time

Extreme durability

 NO GLUES OR ADHESIVES
Eco-friendly construction

No glues or adhesives mean that 

nothing is bound together in a way that could break down over time

. In addition, it means there is 

no use of chemicals that would off-gas in your van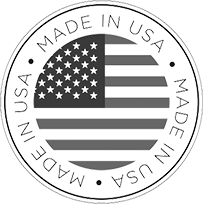 MADE IN THE USA
Quality manufactured

cabinets made by US workers with the finest materials and machines

Supporting local businesses, manufacturing and the US economy
Additional information
| | |
| --- | --- |
| Weight | 2.7 lbs |
| Dimensions | 11 × 22 × 12 in |
| Van Model | Sprinter, Universal |
Meet the Makers of Our Camper Van Accessories