INTRODUCING "WE ROLL WITH IT"
Hi there! I'm Kate, my partner Levi and I along with our dog Jits have been living and traveling full time in a van for the past year and a half. I'm from Australia and Levi grew up in Alaska. After meeting in New York City we both realized we were ready to trade the skyscrapers for mountains and the open road.
I told Levi I wanted to live in a van on our first date. The next day he texted me a photo of a van he'd seen and we basically started planning right there and then. We both grew up in outdoor adventure families and had both done a lot of camping and traveling but restructuring our whole lives to live on the road full time would still be a challenge. Here's the thing with deciding to become a full time nomad: it's never the right time. Eventually you just have to take the leap.
The two of us love to travel and we find that if we are in one place for any lengthy period of time we become stifled. The van life gives us the freedom we need to stay motivated and inspired all while enjoying all the comforts of home. Today's digital world allows us to run our business from the road while offering our clients content creation, marketing efforts, social media management and product research and development. Our nomadic lifestyle means we are able to test and shoot gear in a vast range of environments over a short period of time which provides our business a unique edge.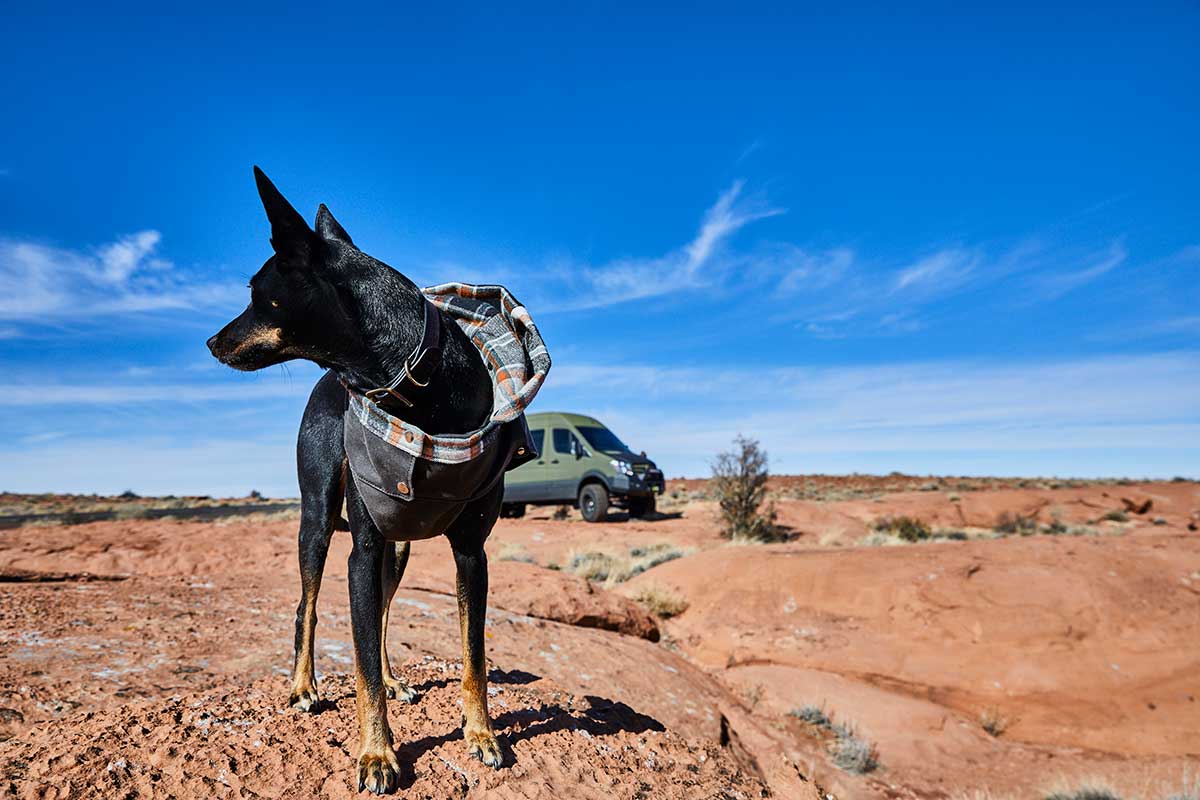 Our dog Jits, road warrior extraordinaire
PARTNERING WITH TOURIG
Along our travels last year we met Eric Miller, Co-Founder and CEO of TOURIG. Eric's passion for the van lifestyle was infectious and we immediately fell in love with his enthusiasm. We became inspired by the drive to push these adventure vans further in capability and comfort. As we visited the home of TOURIG in Golden, Colorado we came up with a new idea to drive the TOURIG brand. Taking our skill set and our full-time travel schedule, we were able to create something very unique. We could generate content in the form of photo and video for TOURIG while sharing an authentic and intimate view of the brand connection to our lifestyle. At the same time we would be TOURIG's full time road show, attending and hosting events, providing R&D on new product innovation and acting as traveling sales reps for the TOURIG brand.
Levi and I had built our first van ourselves and spent a year working with brands within the overlanding and vanlife community so we were able to bring a certain level of influence to our new TOURIG. We had learned a lot from our recent journey and knew that TOURIG was at the top of the game in the adventure van space. For our second van, Levi and I wanted a van that had better off-road capability and something that pushed the van to have the travel range and feature set of other extreme overland rigs.
TOURIG embraced the challenge and together we are now building our new van dubbed 'Bruce Banner'! Tough on the outside, Bruce will have all the creature comforts TOURIG is known for, including a lithium battery system (which is new to us and we are very excited about), stainless steel interior shower, exclusive TOURIG Airliner Cabinets, beautiful LED ambient lighting and many other features throughout. Bruce also has a few new concepts on board which we will be product testing before they come to market. (Follow @myTOURIG to see the build in progress).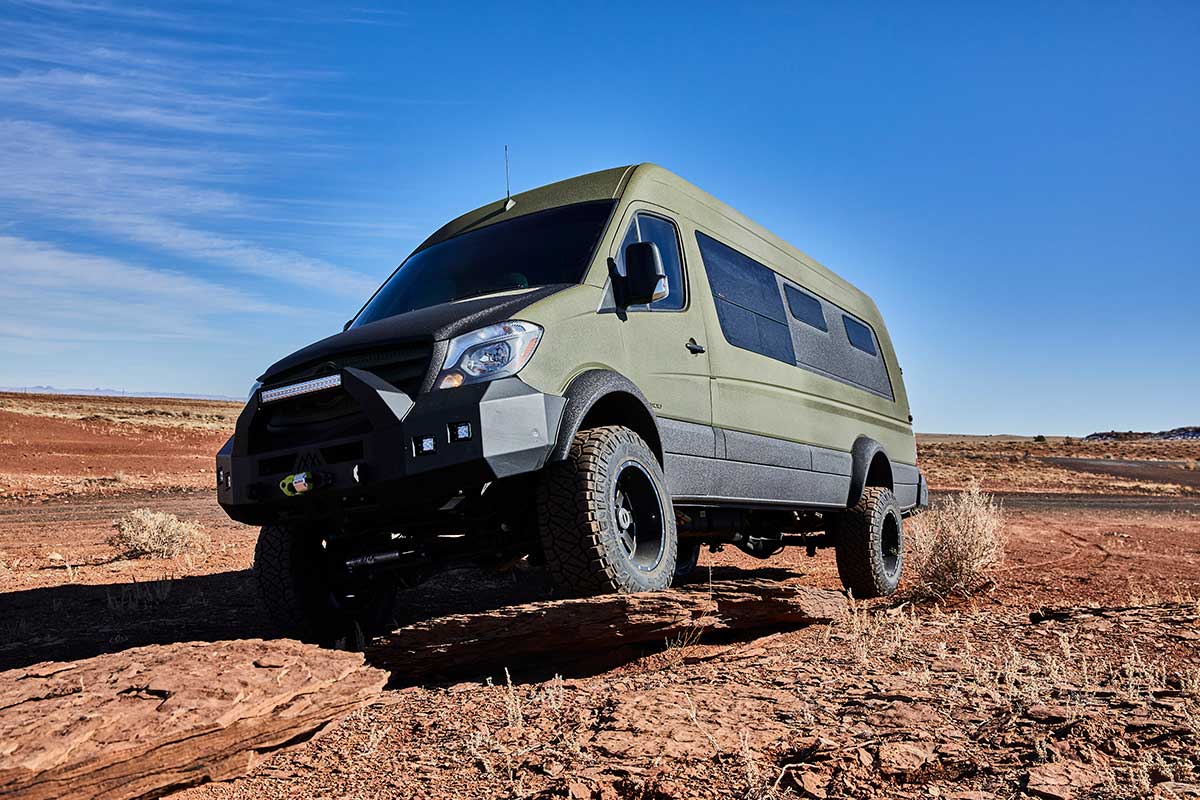 Taking our new TOURIG for a test drive
WHERE TO FIND US
Keep your eye out for Levi, Jits and myself on the road in our newest TOURIG, 'Bruce Banner'. We'll be traveling the country throughout 2020 attending a lot of overland, 4×4 and adventure van events where you can meet us and see the van in person, Click here to see a list of events we will be attending. We will also be hosting nine Weekender Rally's where you can join us for a show-n-shine followed by a group cruise. Click here to see more about our TOURIG 2020 Weekenders Rally Series.
Our goal is to share with you on social media the finer details of a TOURIG build and how we use our rig for work, play and day to day life. The outdoors is our happy place and we will be packing our van ready for all kinds of shenanigans. You'll get to see how the van is the core of everything we do and we aim to inspire you to start your own unique adventures.
You can follow our journey online on the @myTOURIG social media channels and our own channels @werollwithit. We will also be contributing more journal entries here. If you have any requests for topics please submit them to experiences@mytourig.com. We look forward to meeting as many of you as possible