Van Conversion Experts Serving Colorado
More Than A Van Conversion Company
Conveniently located in Golden, TOURIG offers van conversions built for freedom and exploration. Our rigs are made to last and our build process is simple and straightforward:
Initial Custom Van Conversion Consultation
When you first contact us, we will schedule a free 30-45 minute consultation. During the consult, we will discuss your needs, ideas, vision, budget and timeline.
Security Deposit
If you decide to move forward after the initial consultation, we will require a fully refundable deposit. This will secure you a spot on our build calendar. You will also meet with your personal design consultant that will be there with you through the entire design process.
Design Phase
Your dedicated design consultant will guide you through the design phase, working with you to ensure your satisfaction.
Buildout Phase
Once the design phase is complete, your rig will enter the buildout phase will usually lasts 6-12 weeks. Your account manager will send you updates through the entire process.
Delivery
Once your van conversion is completed, we will contact you to schedule a pickup date.
TOURIG provides conversions for Mercedes-Benz Sprinter, as well as the Ford Transit vans. Contact us to learn more about our team, process and get started on your new adventure!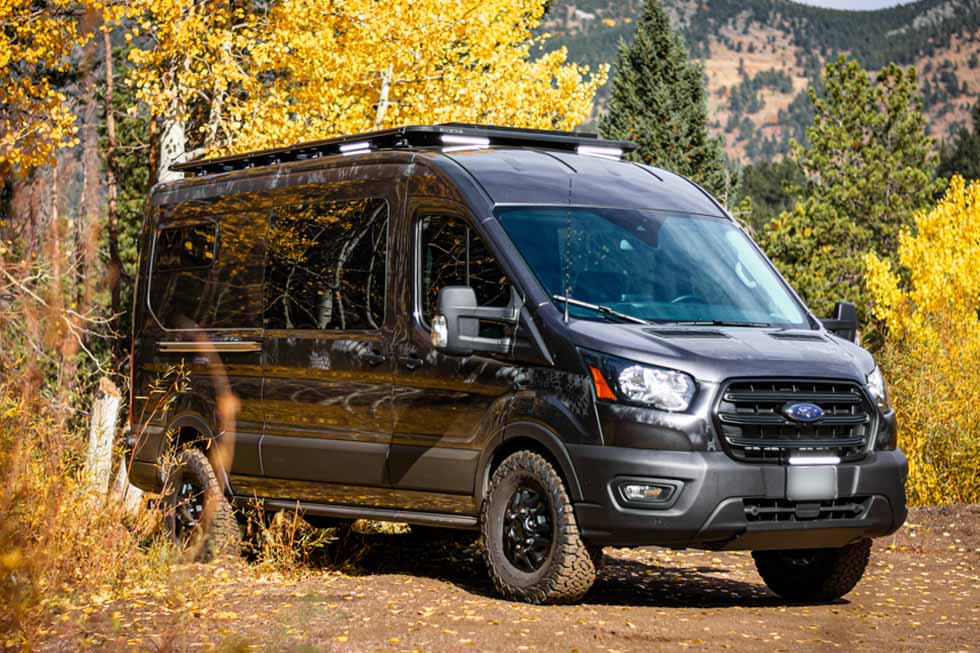 Camper Vans
Sprinter and Transit Vans
Seating for up to 6
Sleeping for up to 6
Complete Vehicles Starting at $175K
Spec Builds
Pre-Built Sprinter & Transit Vans
Seating: up to 6
Sleeping: up to 6
COMING SOON
Complete Vehicles Starting at $149K
Camper Trucks
Ford 550 Expedition Truck

Seating: for up to 5
Sleeping: for up to 5
Complete Vehicles Starting at $549K
The great folks at TOURIG are truly experts at what they do. They walked my wife and I through the build process, made suggestions and answered my many many questions. We picked up our van and are very happy with every aspect…
Hula Lab Waugh / Google Review
To us, the lure of adventure has always motivated us. TOURIG helped us turn that into a rig capable of all the roads we want to wander. Their perspective on performance, practicality and purpose-focused design lead to vans that meet each owner's unique lifestyle goals. And the team brought a hell of a lot of passion and skill to the process!
Scott Coe
We love our TOURIG's clean design: minimalist appearance but maximum performance. The buildout fits our aesthetic with the clean cabinets and quality framing and upholstery. All of the systems are organized with subtle, functional details that make a big difference. We take our TOURIG on short trips and can't wait to spend more time in it when Jeff retires!
Suzzy & Jeff
We use our TOURIG for camping, shredding the slopes, road trips, overlanding, exploring, mountain biking and even for cold weather trips around town when playing Pokemon Go. The team has a positive reputation, and with the quality and craftsmanship it's easy to see why.
Theodore Vargas
I spent several years looking into all options for a van, I can happily say that I know I chose the best in TOURIG. Initially, I thought we'd use the van for mainly camping but that didn't last long. I quickly began to enjoy using the van for all types of adventures! Our TOURIG is a real part of the family.
Kevin Dietrich
[gravityform id="1" title="false"]