Only 4 left in stock (can be backordered)
-
OUTDOOR SHOWER CURTAIN
TOURIG Outdoor Shower Curtain Description
Shower with ease next to your van with the TOURIG Outdoor Shower Curtain. Easily set up this curtain to the rear doors of your Sprinter van for the privacy you need to shower anywhere! This shower curtain is made from a 70-D Ripstop fabric, which is a technical DWR (durable water resistant) and polyurethane fabric often used in high end windbreaker jackets. As its name implies, it has great durability but is also lightweight and quick to dry - making it a great material for a packable yet durable shower curtain for the van. The top of the curtain has a durable elastic cord with a hook at either end that allows you to hang the curtain from door to door (when doors are opened). For convenient storage, this outdoor shower curtain comes with a drawstring stuff sack.
TO USE:
To use the Outdoor Shower Curtain, just clip each hook (at the top two corners of the curtain) to the mounted loops, and allow the magnets on the side panel of the curtain to wrap around the rear doors, giving you full privacy and wind protection while showering. Easily enter / exit your shower area using the full length front zipper at the center of the curtain. Installs easily in little time - see installation instructions below for more details. Installs in little time with included hardware.
QUICK TIPS:
We highly recommend using this shower curtain with the TOURIG Roll Up Mat, which gives you a clean and comfortable floor mat (that's also quick to dry) to stand on while you're showering.
We also love the Bunker Storage Bags like the Bunker Large Storage Bag or the TOURIG Bunker Bag - Short Slim 12 x 9 to house the shower curtain and stuff sack when not in use.
TO INSTALL:
Download or View Outdoor Shower Curtain Installation Guide

RECOMMENDED CARE:
To ensure the longevity of your Outdoor Shower Curtain, make sure the curtain is fully dry before it's put away in its stuff sack. (It doesn't take long to dry out). If you need to store it before it's fully dry, we recommend taking it back out of the sack as soon as you're able to allow it to dry fully. The fabric is mildew resistant but just like a tent, it is best not to pack it away until it's dry.
If you need to clean your Outdoor Shower Curtain, it is best to wash by hand with warm water and a mild detergent.
DIMENSIONS:
16"x8"x4" (in stuff sack)
177"x70"
 EASY SET UP 
Clip each hook

at the top corners of the curtain to the mounted Eye Straps on the inside of each rear door

Neodymium magnets

along the trim of the curtain are placed on the door and

body of the van to

secure the

curtain

in place
 FULL PRIVACY & WIND PROTECTION 
Full length curtain and extended side panels

that wrap around the rear doors fully enclose the rear door area for

complete privacy and full protection from wind

Good visibility and air flow

to your contents
 EASY IN & OUT
Easy access in and out

the front panel

Full length

zipper opening

Durable, YKK zipper

 EASY TO STOWE
Packs down

quickly and easily

Comes with

durable, lightweight

stuff sack

  QUALITY ENGINEERED FABRIC
Our WeatherMax™ fabric is a 

marine grade fabric

 that's durable and engineered to last

Water, mildew and mold resistant

Solution dyed material 

doesn't fade over time

Extreme durability

 NO GLUES OR ADHESIVES
Eco-friendly construction

No glues or adhesives mean that 

nothing is bound together in a way that could break down over time

. In addition, it means there is 

no use of chemicals that would off-gas in your van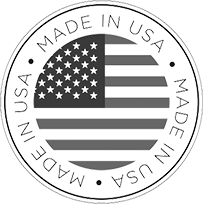 MADE IN THE USA
Quality manufactured

 window covers made by US workers with the finest materials and machines

Supporting local businesses, manufacturing and the US economy
Additional information
| | |
| --- | --- |
| Weight | 2 lbs |
| Dimensions | 16 × 8 × 4 in |
| Color | Grey |